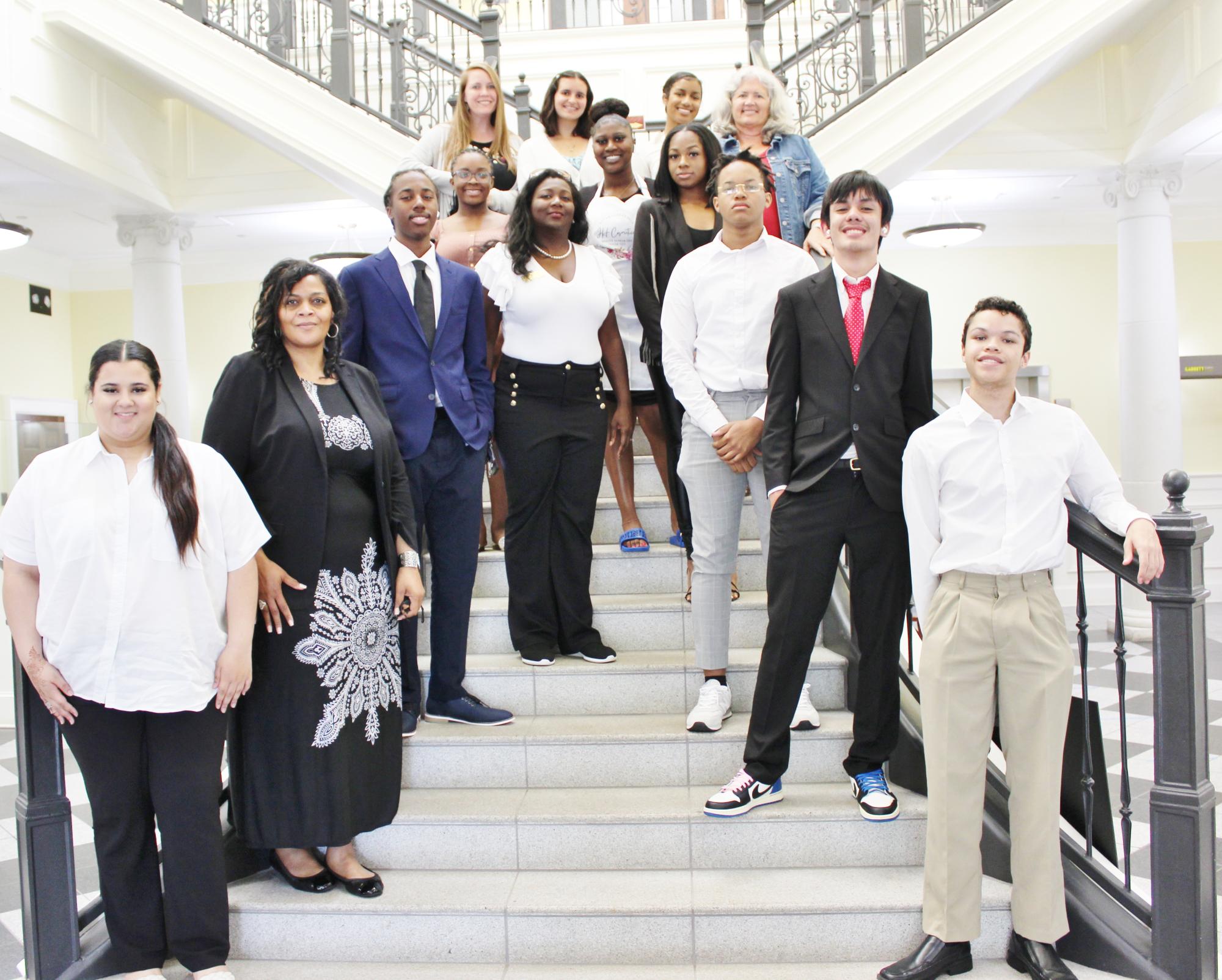 SNELLVILLE — Area high school students got a financial boost to start up their businesses at the latest Shark Tank competition held last week.
The annual event, created by the city's Entrepreneurship Alliance, is designed to encourage the growth of small businesses in the city, inspire young people to connect with the city and allow local businesses to mentor young entrepreneurs.
At the Shark Tank, based on the premise of the popular television show, students pitched their business plans to a jury of local business owners for funding.
Eleven students from South Gwinnett, Brookwood and Grayson high schools took part in the competition.  
"The Shark Tank contest is a great event," said Assistant City Manager Matthew Pepper. "We appreciate the partnership with our local business community and high schools to help us promote entrepreneurship in the city. This year, the students presented some awesome ideas and we are excited to see how their businesses progress."
A pot of $2,250 donated by the judges was split by eight student businesses.
The winners were:
Michael Andrews, Andrews Sneakers, shoe sales - $900

Isabel Sanchez, Loomipets, toy sales - $500

Havana Warner, Havana's Cosmetics, cosmetics sales - $150

Joy Hakim, JH Cosmeticc, cosmetics sales - $150

Saniyah D'nae and Leon Walker, Saniyah D'nae Cosmentics, cosmetic sales - $150

Jaylin Phillips, Jaylen X, phone screen repair - $150

Ava Bryan, Ava Renee and Company, cosmetics sales, $150

Yassire Harris, Naturally Nautral, hat sales - $100
Michael Pack and Kate Phelan also pitched businesses.
The Shark Tank of judges were:
Former ABC-TV "Shark Tank" contestant and South Gwinnett High School graduate Tim Samuel, of Sparketh

Kelly McAloon, Experience Snellville

Ashlie Franklin, Walton Gas

Sara Hodge, Walton Gas

Stephanie McDonald, Snellville Performing Arts

Leslie Trimmer, Powell & Edwards

Renae Johnson, The Renae J Group, LLC

Tony Brown, Guaranteed Rate

Kartisha Henry, The Wing Suite