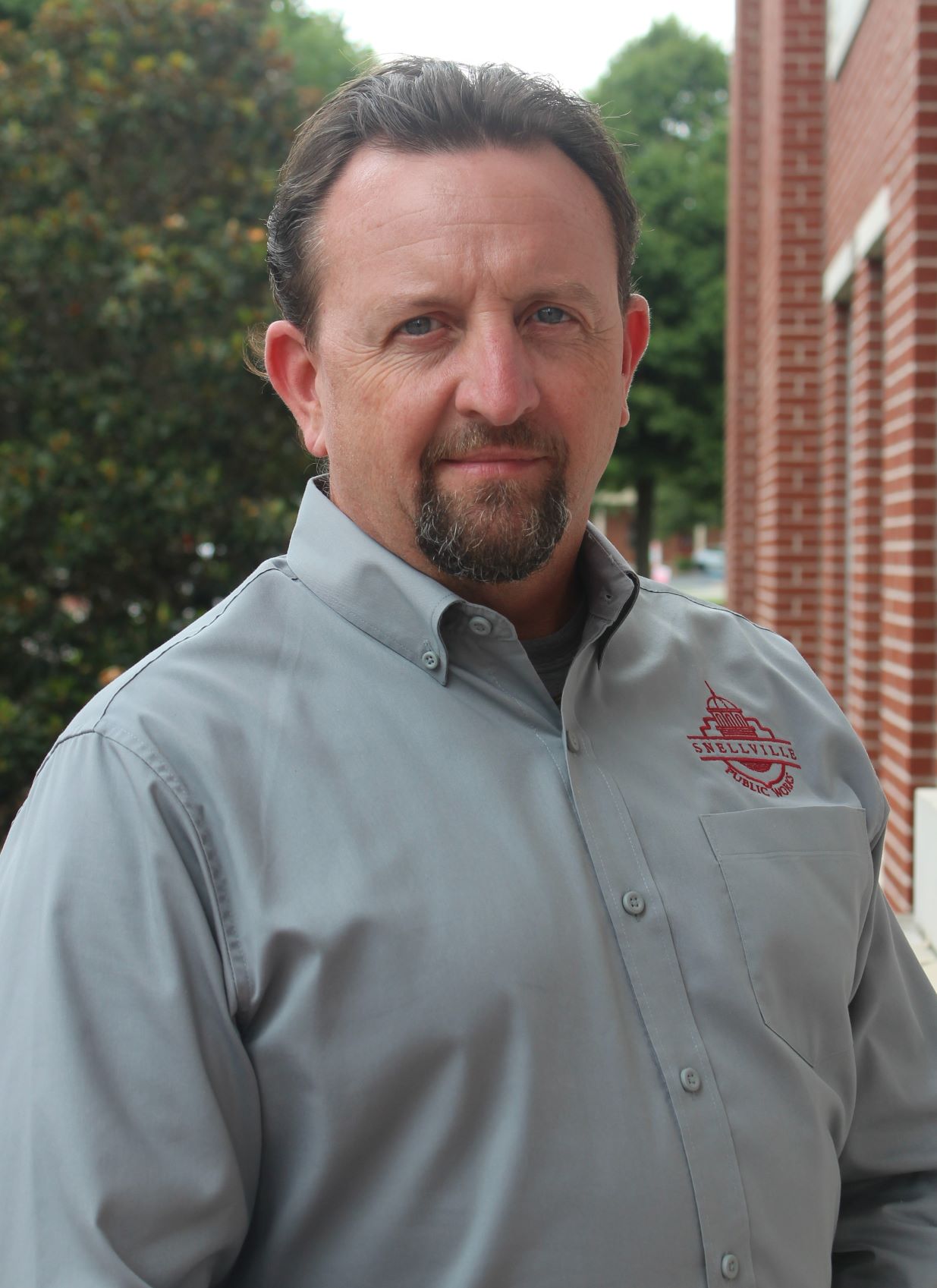 Snellville's Public Works Department has a variety of responsibilities. There are three key services maintained within this department: maintenance, recycling and sanitation. These services include making sure your roadways are maintained, recycling and garbage collection is efficient, drainage issues handled and overall upkeep of the City's buildings and vehicles. Please contact us with any questions or concerns.
Public Works office hours are Monday - Thursday 7 a.m. to 5:30 p.m.
2491 Marigold Road
Snellville, GA 30078
770-985-3527
Craig Barton
Director
RECYCLE CENTER
The Snellville Recycle Center Is Open
We are located at 2531 Marigold Rd., our hours are 8 a.m. to 5 p.m. Monday through Saturday.
Access is limited due to ongoing social distancing practices.
Please be prepared to show your license as access to some services are limited to residents living in the city limits of Snellville.
One trip/visit to the recycle center yard trimming area with one pick-up truck sized load per day is free of charge. A second load ONLY will be allowed per day for a $15 fee. A truck and a trailer will be counted as two loads and a $15 fee will be applied. Please bring exact change due to COVID-19 we will not be making change.
If you have any questions you can reach us at 770-985-3539
Thank you and stay safe!
CURBSIDE BULK ITEM PICK UP
We want to keep everyone informed of the current services provided by Public Works. There are no changes in the basic sanitation and recycling services for residential and commercial customers.
All routes are running as usual.
Please call the Public Works Department at 770-985-3527 to schedule curbside bulk item pick up.
Thank you and stay safe!
Sanitation and Recycling Holiday Schedule
Public Works Office
Thanksgiving
Closed-Nov. 23 through Nov. 27, 2022

Christmas
Closed-Dec. 22 through Dec. 26, 2022

New Year's
Closed-Dec. 30 through Jan. 2, 2023
Snellville Recycling Center
Thanksgiving
Closed-Nov. 24 through Nov. 27, 2022

Christmas
Closed-Dec. 24 through Dec. 26, 2022

New Year's
Closed-Monday Jan. 2, 2023
Holiday Garbage & Recycling Collection Schedule
The curbside garbage and recycling service will be delayed by one day starting Thursday, Nov. 24, Thanksgiving Day. If your service day is Thursday you will be picked up on Friday, Nov. 25 and Friday customers will be picked up on Saturday Nov. 26. Please make sure your garbage is out by 6 a.m.as there may be additional trucks running to assure timely pick up and purchase the City blue bags for any extra bags you may have.
This year the Christmas Holiday will NOT effect the routes for residential garbage and recycling pick up.
We encourage you to purchase the City blue bags for your extra garbage. Placing too many bags in the carts and over loading will only scatter trash when the mechanical arm lifts your can. The Snellville Recycling Center welcomes your wrapping paper, paste board and cardboard boxes to cut down on your volume placed at the curb for recycling. Please take advantage of the American Kidney Foundation truck located inside the recycling center for cleaning out toys, clothing and household items making room for your new gifts and purchases.
This year New Years Day will NOT effect the routes for residential garbage and recycling pick up.
Mission Statement
The Mission of the Snellville Public Works Department is to improve and maintain the city's infrastructure while promoting to protect the health and welfare of the city residents, businesses, and visitors. To provide quality services, within available resources, to our customers in a timely and efficient manner. To provide these services, as well as to support economic growth and development, with unity and trust of highly qualified and skilled personnel, and serve as first responders in emergency situations.