THE GROVE AT TOWNE CENTER
Place matters more than ever. Placemaking is the best way to generate lasting prosperity. The first cities, after all, emerged because people gathered at crossroads, creating lively hubs to exchange goods and ideas. It is important to create a community hearth – parks, plazas, main streets, theaters, markets – where people can interact. The Grove at Towne Center is envisioned to be just such a place, where community and commerce meet.
Businesses want places where productivity and creativity increase and where professional networks foster collaboration and innovation. This is the essence behind the collab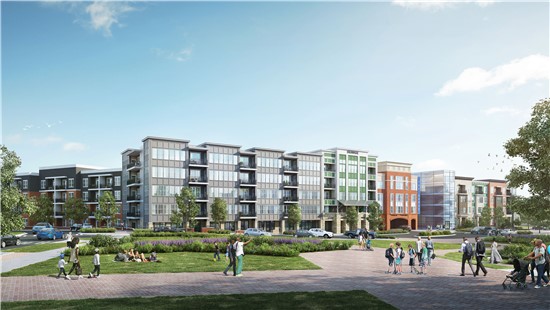 orative nature of The Grove at Towne Center and the entrepreneur and small business programs offered by the collaborative partners of the city. In addition the city partners with South Gwinnett High School, Brookwood High School, Grayson High School, and the community at large to support and encourage business development.
Our City can do more. Snellville fosters opportunity for businesses and young professionals, activities for families young and old. The City Leadership intends on taking this community atmosphere to the next level.
Placemaking, community crossroads, and business connections are the kinds of things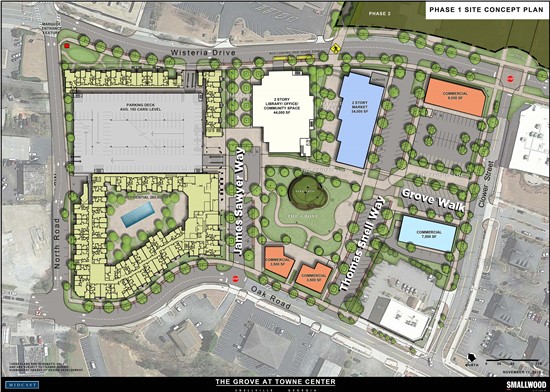 that made A & J's Barbeque a center of decision making. The Grove at Towne Center is the vision of a renewed future where Snellville continues as a leading force in the community. City leadership and community involvement are working to position the Towne Center as a distinct place - "At Snellville" becomes the location.
"This project is a major piece in our goal to create great places to live, play, work, learn and shop in Snellville. The Grove at Towne Center's design and its connections to existing parks via greenways and neighborhoods will be a wonderful place where community and commerce meet."

- Mayor Barbara Bender.

 
As a community, let us dream big together. The Snellville Farmers' Market is the visible flam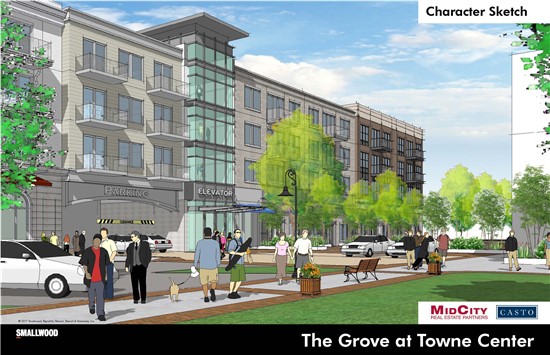 e from an entrepreneurial energy that was just waiting to emerge. The Grove at Towne Center creates a place and opportunities for an historical entrepreneur community to emerge with renewed vigor and engagement.