Welcome to the Police Department!
Non-Emergency Phone Line: 770-985-3555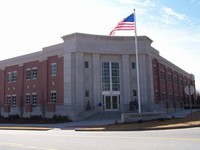 Snellville is a culturally diverse community located in the Metro Atlanta area along U.S. Highway 78, between Stone Mountain and Athens. Our state and nationally acclaimed, award-winning law enforcement agency consists of trained, professional and dedicated personnel who continually strive to provide the highest quality police services to our residents and visitors. The men and women of our department have embraced the philosophy of community-oriented policing to ensure a collaborative partnership with our citizens to in order to improve the quality of life and livablilty for everyone in the city.
We would like to encourage everyone to like and follow us on our social media pages. You will find a link to all of our pages within the stay informed section of this website. The Snellville Police Department continues to be open and transparent in all of our activities in order to accomplish our mission, values, and vision.
MISSION STATEMENT
"To protect and serve by using effective and proven standards of excellence, with a positive and progressive attitude in every aspect of our public service. To preserve the peace and strive to prevent crime disorder while maintaining active cooperation with the community and respect for human dignity."
Values Statement
"Service With integrity"
Vision statement
"Our vision is to continue, enhance and create partnerships with residents, business owners and visitors in our community to increase trust, be approachable, be open and transparent in all interactions for the purpose of protecting lives and property; maintaining safety for all, continuing to reduce crime and the fear of crime and improve the quality of life and livability for all citizens."