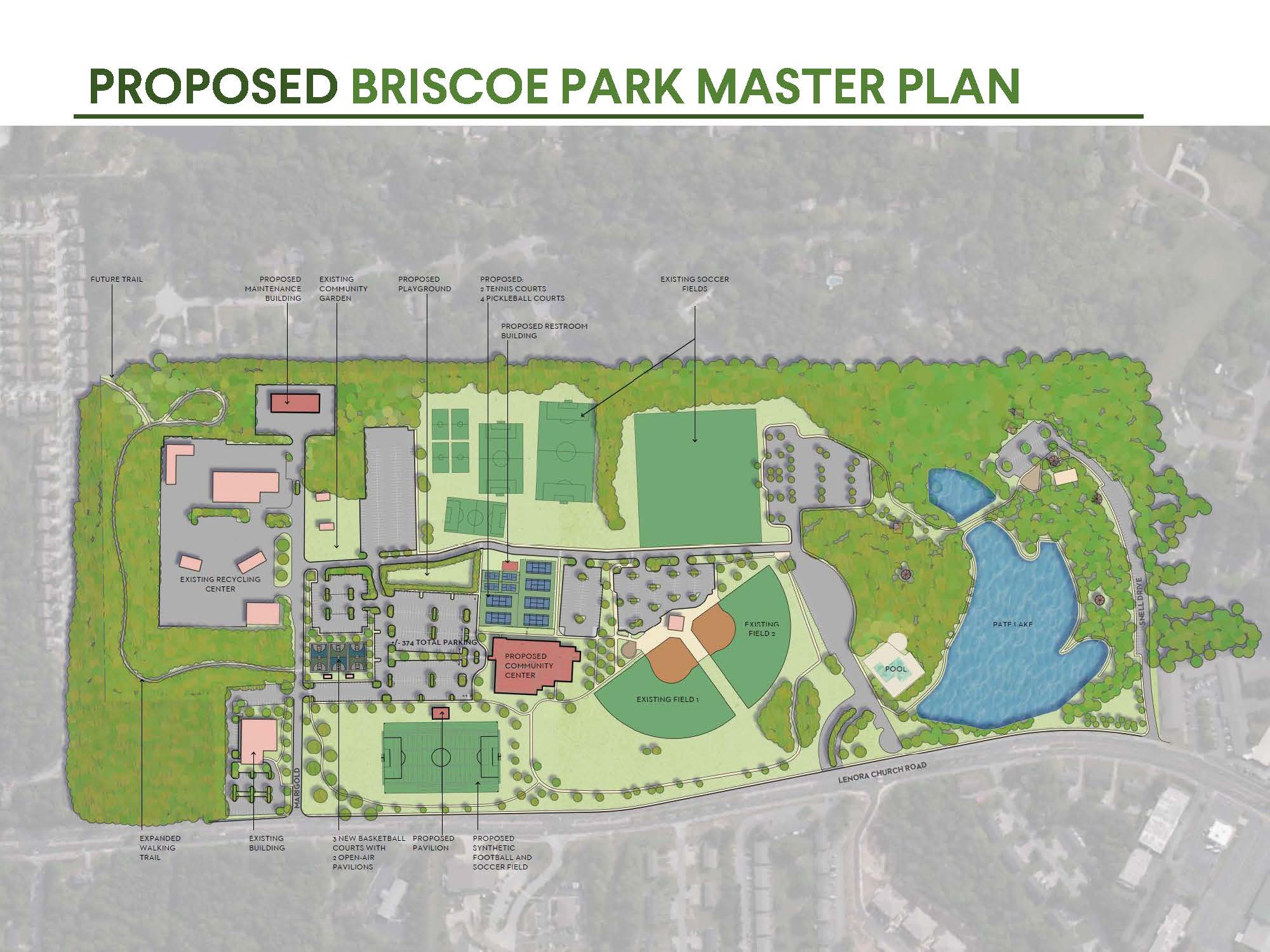 SNELLVILLE – The results of a survey designed to gauge the improvements residents want to see at T.W. Briscoe Park are in and are helping shape the future of the park for decades to come.  
A recreation center, upgraded basketball courts, new pickleball courts and improved walking trails topped a residents' wish list for the park at 2500 Sawyer Parkway. More than 250 survey results were compiled over a period of months by Atlanta-based architectural firm Goodwyn Mills Carwood. Those results will be reflected in Phase III of the park's master plan.  
"The Briscoe Park Master Plan has been discussed, designed, re-designed and 'in the works' for well over two decades," said Parks and Recreation Director Lisa A Platt, CPRP. "Improvements are long overdue and the Snellville Parks and Recreation Department is very excited at the prospect of a new community building that will allow us to provide new youth and adult programming, room rentals, and new events to our community. With the survey results in, and hopefully the Mayor and Council's approval to move forward, the Briscoe Park Master Plan will provide the next major addition of a Community Building that will bring all our citizens and visitors together as one." 
The results of the survey helped shape a new design of half of the park revealed to Mayor and Council on Monday. The revamped design features new walking trail entrances, more trails, the relocation of the park's maintenance garage to a less visible area and, the biggest upgrade, a new community building. The building could offer a wide variety of options including an indoor walking track, event space and indoor sports courts. 
Phase I of the plan was began in 2008 and the city has slowly continued implementing the master plan in phases. Phase II saw the addition of softball fields, a new playground and restroom facilities.