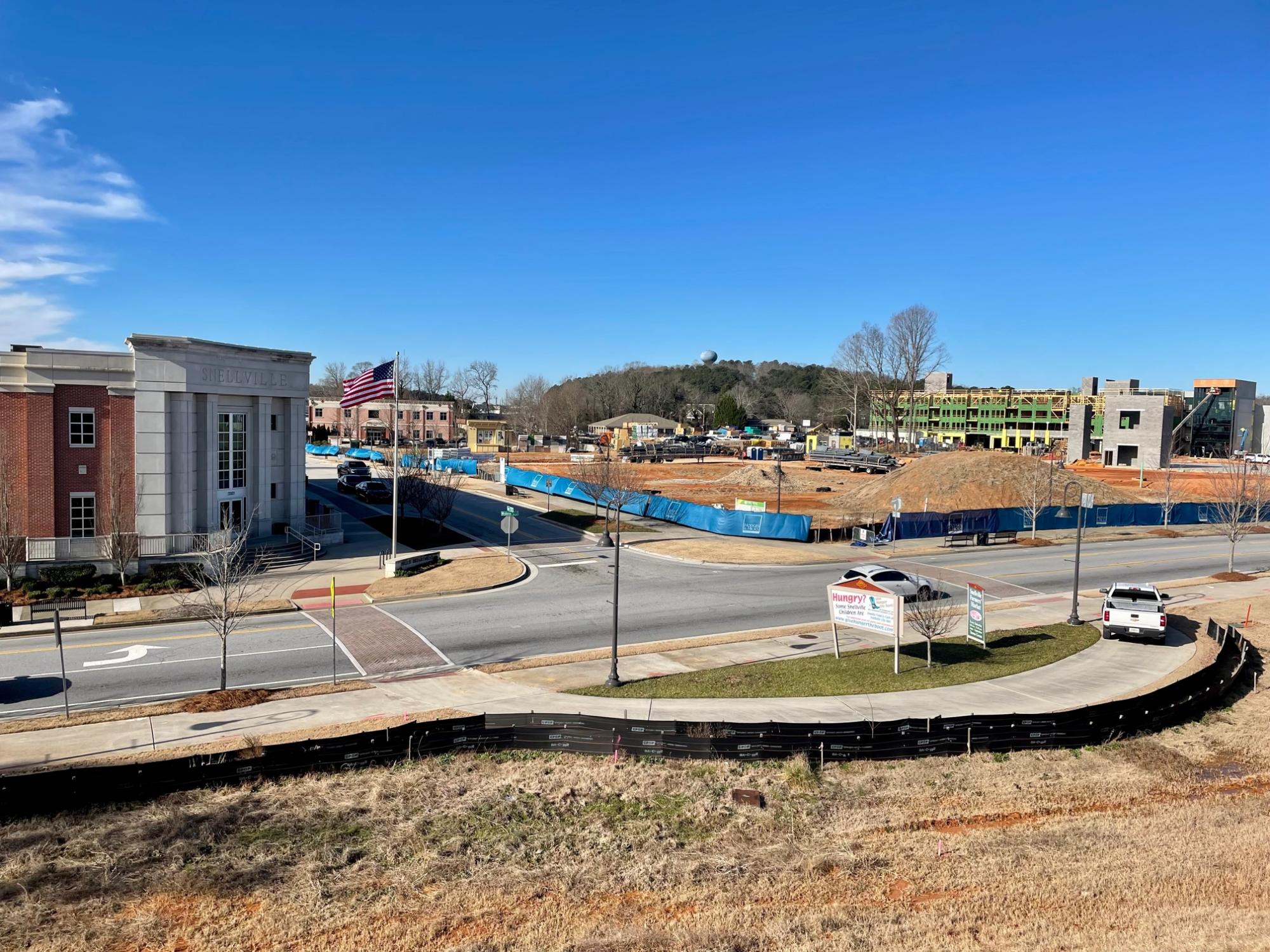 SNELLVILLE — Construction on the roundabout at Clower Street and Wisteria Drive will begin Feb. 22 as part of The Grove at Towne Center development project.
Construction is expected to be completed within three months. The roundabout will help traffic flow in the area. This is the first phase of several that will comprise roadway improvements on all four streets surrounding The Grove. All work is scheduled to be completed by the end of 2022.
Silt fencing will be erected along Wisteria Drive, followed by utility relocation, sidewalk replacement and construction of the actual roundabout – the city's third.
Traffic lanes will not be shut down at any point during the construction but there will be periods of minor delays between the hours of 10 a.m. and 2 p.m.
The Snellville Police Department's entrance at the corner of Clower Street and Wisteria Drive will remain open throughout the construction.
Announcements of when traffic will be affected will be made as the information is released on the city's website – Snellville.org – and the city's Facebook page.
Mayor and Council awarded a contract to build the roundabout late last year. The $1.6 million contract to low bidder Ohmshiv of Lawrenceville also includes right in/right out access at North and Oak roads and curb/sidewalk improvements on all roads in the development. The cost of the construction will come from Special Local Option Sales Tax funds.
North Road from Oak Road to Wisteria Drive will be changed from a one-way to two-way street and a new signal will be added at the Wisteria Drive and North Road intersection.