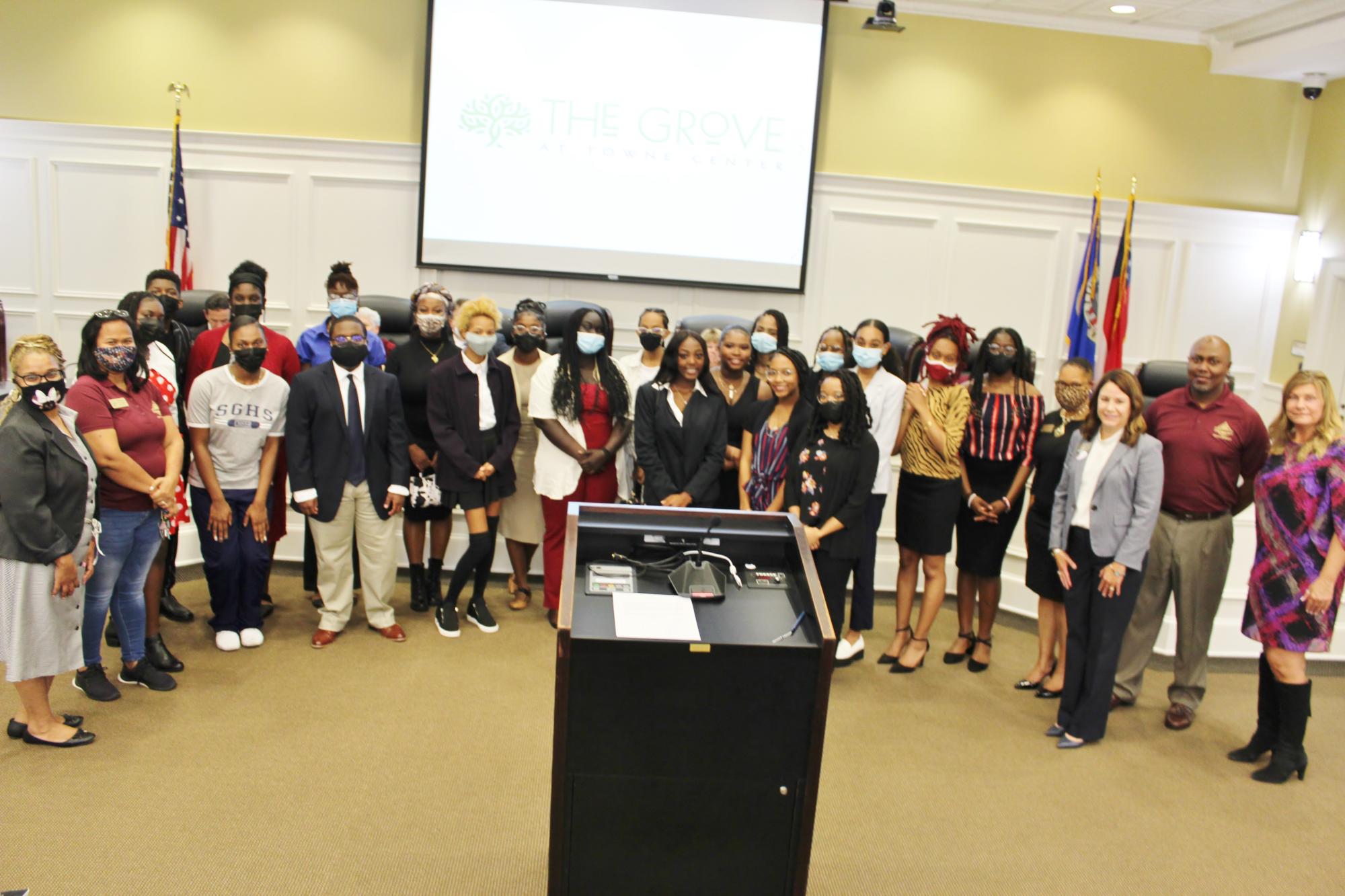 On Monday, Mayor and Council invited 21 high school students to officially begin their journey as members of the Snellville Youth Commission.
These students, from Grayson, Shiloh and South Gwinnett High Schools, have a unique opportunity to develop their leadership skills as they dive into the city's civic engagement program.
Councilwoman and SGHS teacher Cristy Lenski founded the organization in 2016 with the encouragement and leadership of Mayor Tom Witts.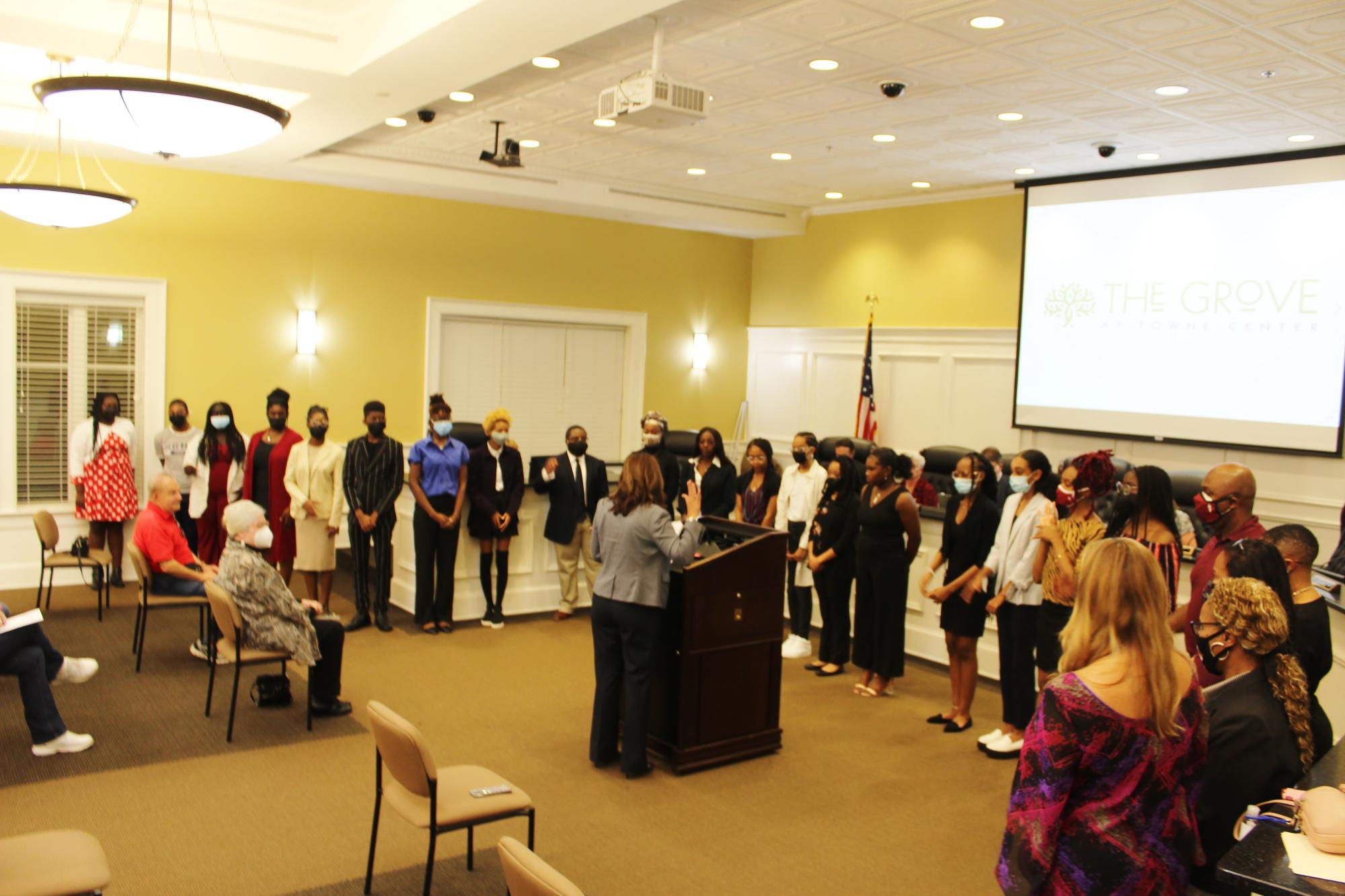 "Mayor Barbara Bender and our current city council members proudly continue to support the SYC," Lenski said. "It is absolutely essential to invest in our young people."
The "backbone" of the SYC is the volunteer Adult Advisory Board, which offers its time, talent and expertise to make the program a success. The board is Holli Donegan, Charlene Fletcher, Marcus Huff, Angela Mahdi, Chris O'Donoghue, Reggie Pease, Lisa Porter and new SYC Outreach Coordinator Natilee Brown Van.
Representing Grayson are Gbemi Adeleye and Chantia Fletcher.
From Shiloh are Jasmine Kline, Ruth Lonse, Rebecca Araia, Hannah Ariyibi, Kristian Bettis, Michelle Edwards, Hanna Elias, Kelis Herndon, Cing Kim, Kiriah Lovett, Amyrah Moody, Hamylton Porter, LaBella Rose Saunders, Aniyah Smith, Tyler Trice, Bianca Warren and Firdows Abdulwahab.
Representing SGHS are Chloe Brown, Destiny Hill, Georjia Howard, Narjise Koko, Destiny Lewis, Kyla Pease and DeAnna Smith.
Foe more on SYC visit https://www.snellville.org/.../snellville-youth-commission.