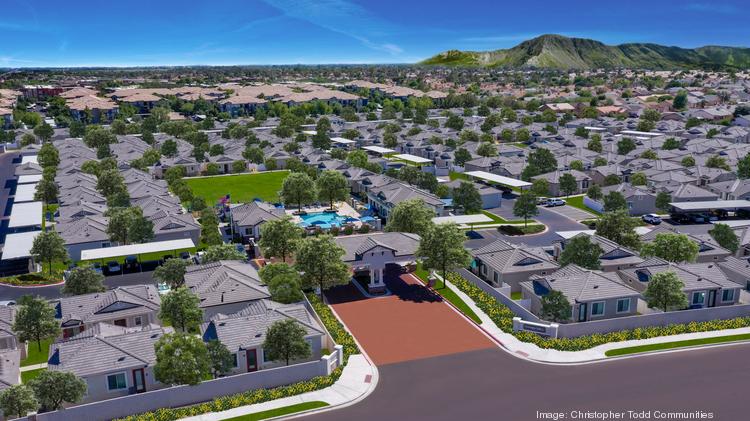 Changes to the Unified Development Ordinance were approved that will tighten up regulations on "Build to Rent" developments following action by Mayor and Council last week.
They approved text amendments to the UDO to establish definitions and regulations for certain zoning classes for "Build to Rent" developments – single-family housing developments that have become popular in recent years but have drawn criticism from those who say they do not add to a municipality's quality of life.
A build-to-rent home is one that has been built for the purpose of long-term rental. Unlike standard apartments and similar, multi-family structures, build-to-rent homes are specifically intended to be an option for individuals searching for a long-term rental residence - several years or more versus short-term leases.
Often these communities are marketed toward individuals and families who can't qualify for a mortgage loan due to poor credit, lack the funds for a proper down payment, or are facing financial hardships.
The changes to the UDO require builders of Build to Rent developments to take part a pre-submittal application review meeting with city officials; increase the length and width of driveways in such developments; increase street and cul-de-sac dimensions; and adds Build to Rent designations to existing residential development codes. The change also calls for the establishment of a property owners' association in Build to Rent developments which will be in charge of maintenance of the homes and grounds and can be contacted by the city should code enforcement issues arise.
"I would like to say thank you to (Councilman) Tod Warner who has been a champion of these text amendments to our code," said Mayor Barbara Bender. "These subdivisions, I think are, in my personal opinion, the scourge of the nation. These developments, to me, are very dangerous for our future. They're a threat to homeownership and I think it's going to trap a lot of people in rental situations that they find that they cannot get themselves out of."
Bender continued, "We don't have a mechanism that we are aware of that we can totally eliminate or refuse these types of developments so we have chosen to pick out those areas that we typically have with rental properties in residential neighborhoods and try to make some changes to development codes that would help alleviate these types of problems should we have to approve some type of development like this in the city."