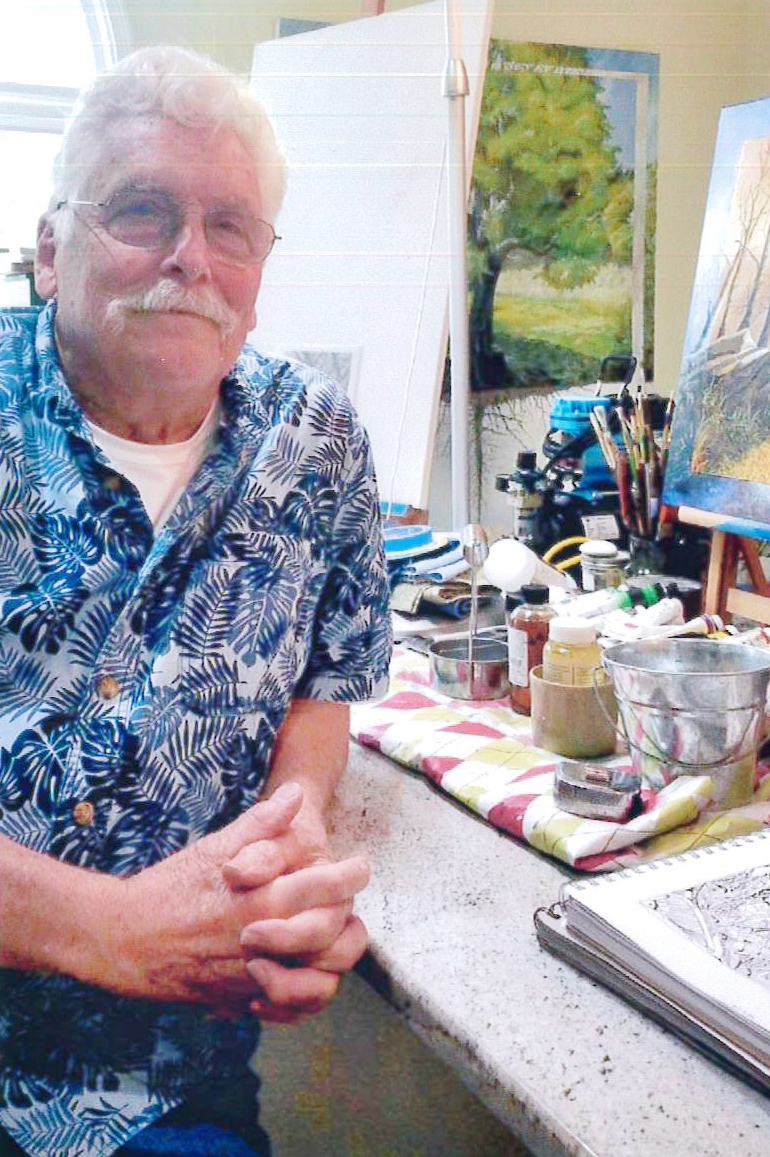 SNELLVILLE — Local artist Joel Sturdivant's work celebrates nature.
"l am the person who gets lost in the shape of a tree, the rushing stream, waterfalls," he said. "I look at these places and think about their history. Who and how many lived here? How many generations lived, worked, played and passed here? Where did they go?"
His exhibit "An Eye on Nature" is currently on display in the City Hall Community Room. There is a reception of the work from 2 to 4 p.m. April 30 in the Community Room, 2342 Oak Road. The event is free and open to the public.
"I have been drawing and painting for as long as I can remember," he said. "My biggest inspirations come from the beauty of nature which is located all around us."
Sturdivant has a Bachelor's Degree of Fine Art from the Atlanta College of Art. Recently, he staged the first "student" one-man show at the Hudgens Center for the Arts, entitled "A Celebration of Nature." He has had exhibitions at the annual Hudgens Members Exhibition, Johns Creek Members Exhibition and the Annual Festival of the Arts at Cumming First United Methodist Church.
He has contributed to Westmont College's charity art auction and many of his works are now on display in private collections throughout the Southeast.
"Many of my works contain various planes, an idea I developed while in art school," he said. "I use these planes to manipulate time and space. I violate parameters in an attempt to enter the space of the viewer. By stacking planes, I can move between seasons, or centuries. I sincerely hope you enjoy this exhibition!"