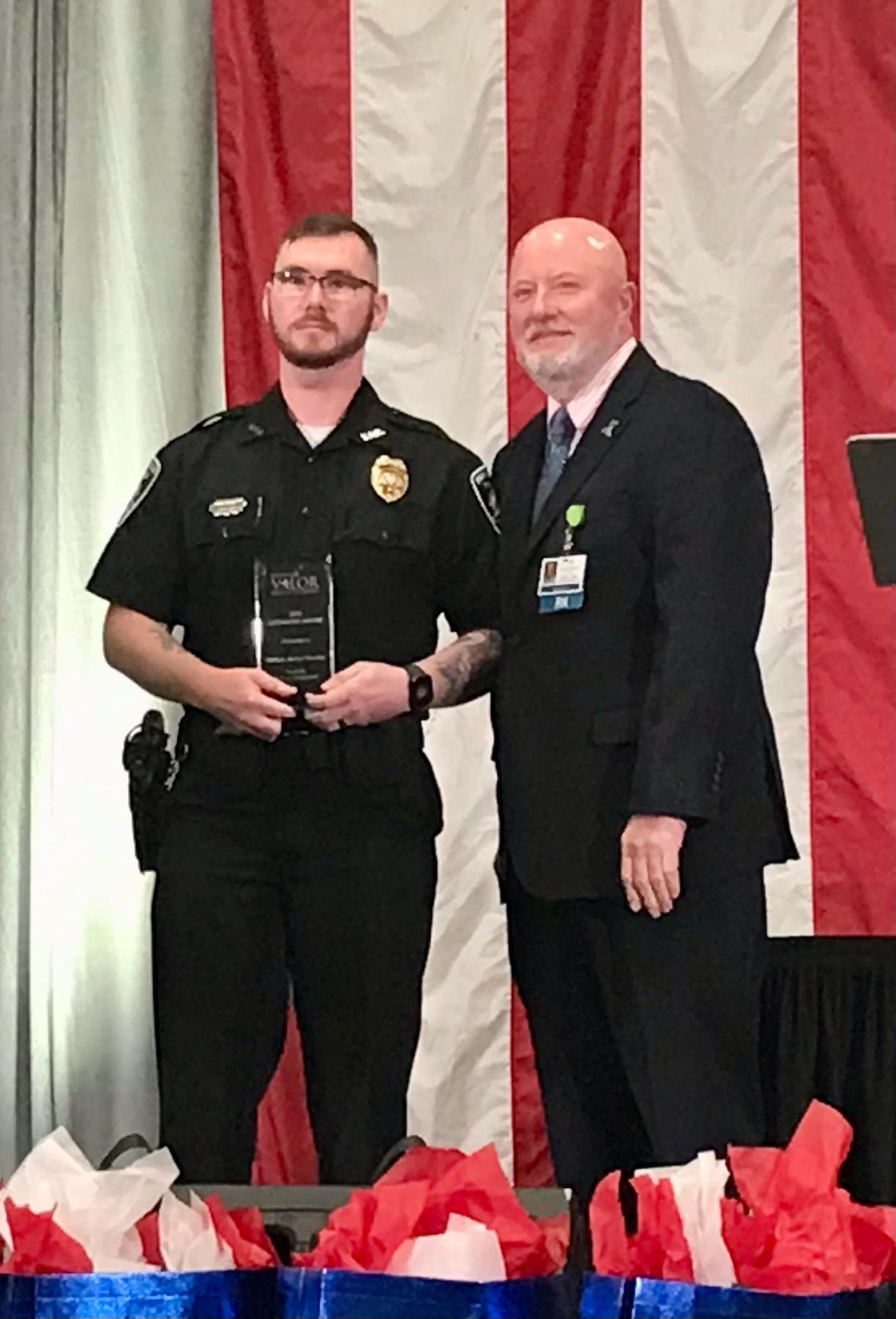 Snellville Police Officer Aaron Devries was named the recipient of the Life Saving Award at the Gwinnett Chamber's annual Valor Public Safety Awards ceremony Friday.
Devries, who has been with the Snellville Police Department for four years, was given the honor "awarded to a public safety officer or unit in recognition of acts taken in a life-threatening situation where an individual's life is in jeopardy.'
Devries, while heading home following an overnight shift, was flagged down by another driver, alerting him there was a car upside down in a river off of Highway 81.
According to his introduction, "Officer Devries, without hesitation, entered the river and made his way to the vehicle where able to break a window, reach in, and pull the occupant to safety."
"We are very proud of Officer Devries, and we were delighted that he could be recognized by the Gwinnett Chamber along with the other Gwinnett County public safety heroes," said SPD Chief Greg Perry. "We are thankful to have an officer of Aaron's dedication and bravery serving alongside all the members of the Snellville Police Department."
Mike Crumbley, of Kaiser Permanente, presented Devries with the award.